Personalised therapeutic diets
I have worked as a clinical dietitian providing Medical Nutrition Therapy since 1994 in public hospitals, community centres, fitness centres and general practice.
How does it work?
In the first appointment, you will be asked about your general health, and I will assess your vital statistics, biochemistry and your eating and drinking habits, to form an overall picture of your nutritional status.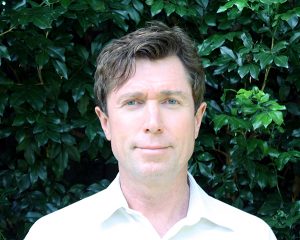 Based on this, we will then work out what area of your diet needs improvement, and what changes can be made based on your own personal goals, food preferences, family situation, finances and cultural background.
A structured menu plan may be provided, tailor-made to your own unique requirements.
Shopping lists, information sheets and other written materials (e.g., booklets) may also be provided, depending on your own personal needs. This process typically takes one hour (the initial appointment).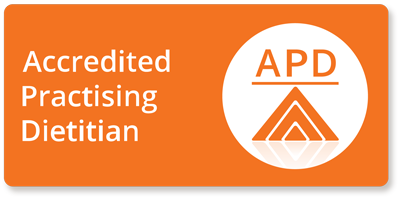 Follow-up appointments cover how well you are feeling and how you are managing with your dietary changes, assessment of your vital statistics and biochemistry, and general progress towards your goals, trouble‑shooting and further refinement of your personalised eating plan.
Telehealth
The Australian Government supports the Medicare rebate for telehealth services by dietitians. Therefore, if you wish to have a consultation on-line or over the telephone, please contact me via email and we can arrange an appointment time.
Fees
Initial appointment (1 hour duration) $155.00 – $220.00
Follow-up appointments (0.5 – 0.75 hour duration) $85.00 – $130.00
Payment
Cash, cheque, credit card (EFTPOS available) or direct debit.
Rebates
Medicare
Eligible people currently receive a Medicare rebate of $56.00 for each session.
Department of Veteran Affairs
100% covered
NDIS
100% covered.
I am a verified provider.
Health insurance companies
I am registered with all Australian health insurance companies.
Rebates vary according to the insurance company and your level of cover.
Locations:
Beverly Hills Medical Service
109 Morgan Street
Beverly Hills NSW 2209
Ph: 02 9502 3355
TLC Centre
325 Homer St
Earlwood NSW 2206
Ph: 02 9558 2901